Already have a website?
You may still need a new one: take this little quiz to find out.
Is your site flash based?
Is any of your site's content out of date?
Does any of your site's adjacent content fail the W3C's color contrast checker?
Does it take longer than four seconds to figure out what your site is about?
Does your home page take more than four seconds to load?
Does your site look different on different browsers?
Does your site fail to present you as capable, web–savvy, and professional?
Does your site fall prey to poor font spacing and inelegant typography?
Are you uncertain about any of the above?
If you answered "yes" to any of these questions, then it's probably time to get someone—it doesn't have to be us, but someone—to redesign your website.
Get a Better Website
Are you tired of busy, over–stuffed websites that look clunky, don't work correctly across multiple browsers, and leave you puzzled (or irate) about where to find what you're looking for? A lot of web pages
are just bad
, and you don't want yours to be one of them.
We build better websites from the ground up
. Starting with standards compliant xhtml and css for superior cross–platform stability, we pay attention to the details. We believe that the web can be an elegant and user–friendly place, and we design our sites accordingly: carefully considering layout, typography, and the interaction of line, color, and space. We also craft each web page using the latest search engine optimization techniques, so that users can find our sites as easily as possible on Google, and the other major search engines.
Our All–In–One Approach
Contracting a website can be an expensive endeavor. Often times businesses are forced to hire one company to design their website, another to code the site for content management, another for professional photography of their products, yet a fourth for search engine research and optimization, and one last company to host their site. For a small or medium–sized operation, this approach can be prohibitively expensive (not to mention dizzying). Which is why we do it all. Professional photography, design, programming, search engine optimization, and managed hosting in one affordable package.
Manage Your Content
It's all well and good to get a website up and running, but who's going to keep it up to date? Many small businesses rely on pure html websites to present themselves on the internet, and the results are mediocre. Any time they want to update their site they need a tech–savvy person handy, and even then, it's going to take time to edit and upload all that html. The end result is that many websites are sadly out of date, displaying headlines that are six months old, or even older. Using the best content management systems available, we give you control of your content. No tech–savvyness required: just click "edit" and change what you want. Oh, and we don't think that a small budget is any reason you shouldn't be able to change your site's content. That's why we provide a content management system for every website we make. Period.
Sell More
There are currently over 1.2 billion people with internet access surfing an estimated 15 to 30 billion web pages worldwide.
In 2017 over 260 billion dollars were spent online
. And these numbers are growing rapidly. We can help you take advantage of this market by providing you with a well–designed, easy to manage website optimized for search engine placement. If you don't yet have an online presence, or if your site falls prey to the
Top 30 Web Design Mistakes
, there is a good chance that, with some steady effort, your company could experience improved sales online.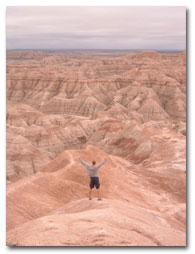 Thrive Online
We are in the business of helping small and medium–sized businesses thrive online. Not just exist, but
thrive
. If you are even considering establishing or strengthening your online presence
contact us
, and we can
chat, with no obligations whatsoever
. Even if we don't end up making you a website, we would love to help you in any way we can.